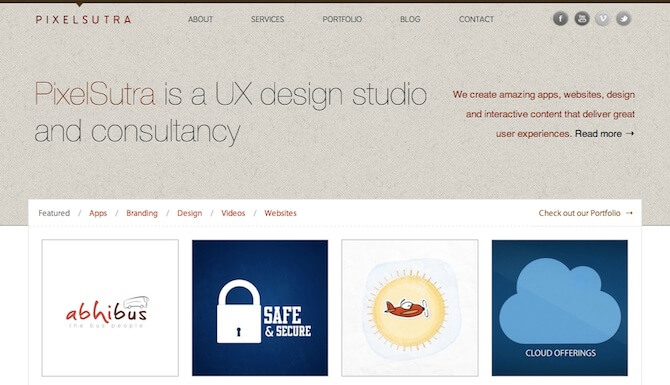 We created the first version of the website around 18 months ago. When we started this company, we were focused on websites and UI Design. Since then, we expanded our list of services to accommodate Videos, Apps, Games, iBooks, iPad Magazines among other interactive solutions.
Moreover, we launched a few initiatives to focus better on a few key areas.
In August 2012, we announced Explainers, a division of PixelSutra exclusively focused on creating amazing explainer videos for clients. And we will soon be launching Mineo, to cater to clients who demand really short videos from 6 to 60 seconds. And a studio division that will cater to 3D and Visualisation.
We then launched Avakai Games, a division focused exclusively on creating games and for the iPhone, iPad and Android. And Kidoo Interactive, that exclusively focuses on creating fun and interactive learning experiences for kids.
Our new website needed to showcase these new services while not being too cluttered.
So we designed our new website with all these in mind, and with a great emphasis on User Experience. Hope you like our brand new website, and our enhanced service offerings.